Guan Eng: Malaysia's settlement with Goldman Sachs ignores 1MDB's RM50bn debt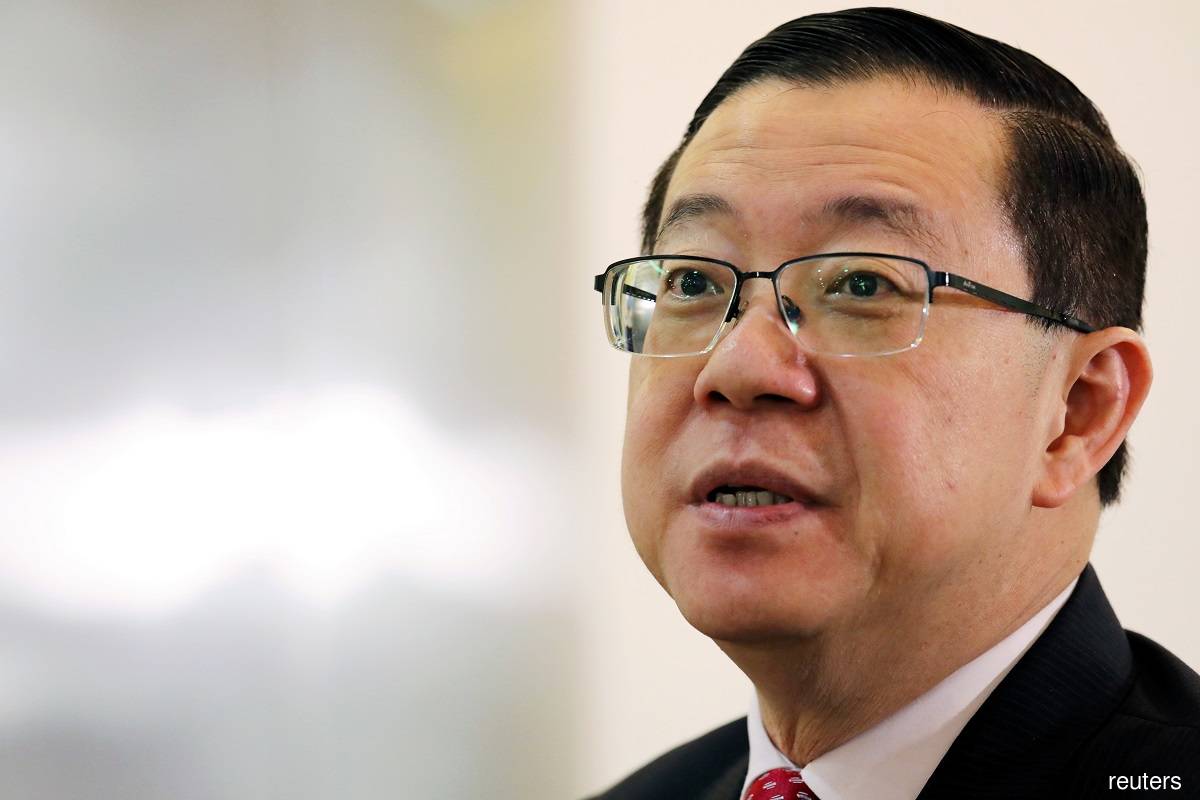 KUALA LUMPUR (2 Aug): Former Finance Minister Lim Guan Eng said today that dropping the original $7.5 billion (approximately RM31.79 billion) claim by the Malaysian government against financial services provider Goldman Sachs Group Inc and accepting a $3.9 billion settlement ignores 1Malaysia Development Bhd's (1MDB) huge debt burden of over RM50 billion.
1MDB's total outstanding government-guaranteed debt is RM31.7 billion, according to Guan Eng. He claimed in a statement today in his capacity as DAP General Secretary and MP for Bagan that if the remaining interest payments up to 2038 are included, 1MDB's debt will rise to RM41.5 billion.
"This sum excludes the RM8.9 billion that has already been paid by the government. This would bring the total cost of 1MDB to the country, including interest on the 1MDB debt, to RM50.4 billion," did he declare.
According to Guan Eng, the previous government of Pakatan Harapan (PH) demanded US$7.5 billion to recover US$6.5 billion in three 10-year bonds arranged by Goldman Sachs and guaranteed by the Malaysian government at a rate interest above prevailing market rates.
He said today that the bonds comprised two RM1.75 billion instruments issued on May 18 and October 17, 2012 at interest rates of 5.99% and 5.75% respectively.
The other bond was a $3 billion scheme issued on March 16, 2013 at an interest rate of 4.4%, he said.
"The previous PH government had demanded $7.5 billion from Goldman Sachs to include the additional $1 billion to cover interest costs incurred on the bonds to date," Guan Eng said.
On July 24, Goldman Sachs said in a statement that it had reached an agreement in principle with the Malaysian government to resolve all criminal and regulatory proceedings related to 1MDB in Malaysia involving the company, including ongoing criminal proceedings against subsidiaries of Goldman Sachs and certain current and former Directors of Goldman Sachs.
Goldman Sachs said the tentative agreement would involve paying the Malaysian government US$2.5 billion and a guarantee that the government would receive at least US$1.4 billion in proceeds from 1MDB-related assets seized by the government authorities around the world.
"As part of the guarantee, Goldman Sachs has performed a valuation analysis of the relevant assets and believes, based on this analysis, that the guarantee does not present a material risk exposure to the business. In addition, the Malaysian government has agreed to drop the pending criminal charges and agreed that no further charges will be brought against Goldman Sachs, its subsidiaries or any of their directors, officers and employees (except former employees Tim Leissner and Roger Ng) linked to 1MDB.
"In light of this development, Goldman Sachs expects to significantly increase its provisions for litigation and regulatory proceedings for the second quarter of 2020, which will be reflected in its financial statements to be filed with its Quarterly Report on Form 10-Q for the period. ended June 30, 2020.
"The tentative agreement does not resolve other ongoing government and regulatory investigations involving the company regarding 1MDB," Goldman Sachs said.
On July 24, Prime Minister Tan Sri Muhyiddin Yassin said in a statement that with the agreement between the government and Goldman Sachs, the total amount of funds, which will be returned to Malaysia, amounted to 4.5 billion of dollars.
"This ($4.5 billion) includes funds returned by the US Department of Justice earlier," Muhyiddin said.
Today Guan Eng said public interest and accountability demand that Muhyiddin's Perikatan Nasional government respond if justice is served for Malaysians by allowing Goldman Sachs to pay a third or $2.5 billion of the initial demand for $7.5 billion in exchange for Goldman Sachs acquitting all criminal penalties related to the 1MDB scandal.
As of this writing today, the Malaysian Prime Minister's Office has not issued a statement in response to Lim's claims.